"Why do I need to complete a risk assessment on my microsuction equipment?"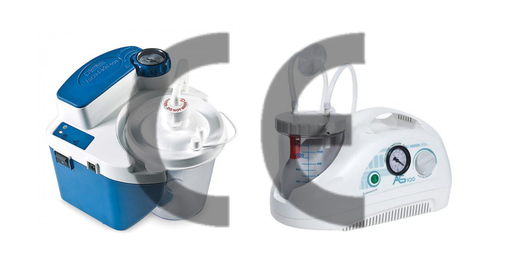 We'll start at the beginning . All types of suction units used for aural micro suction must have a CE Marking as this shows that they have met the legal requirements for safety, quality and performance when they are used as the manufacturer instructs.
And therein lies the problem. At present, there is no machine CE marked with a specifically intended use for aural micro suction. They were never designed with this purpose in mind. Some manufacturers refer to 'bodily fluids' but they generally recommend their suction equipment for oral and tracheal usage.
However, the National Institute for Health & Care Excellence (NICE) now recommends microsuction for ear wax removal. See below

1.2.3 Consider ear irrigation using an electronic irrigator, microsuction or another method of earwax removal (such as manual removal using a probe) for adults in primary or community ear care services if:
the practitioner (such as a community nurse or audiologist):

has training and expertise in using the method to remove earwax
is aware of any contraindications to the method

the correct equipment is available
The last point suggests the right equipment is available which begs the question, does the aural micro suction procedure use an 'off-label' device or not?
We know that the CE research has not been done regarding suctioning in the ear and that there are no standards to measure the performance/risk of suction when used aurally. We also know that there are inherent risks to performing any kind of ear wax removal and therefore a cautious approach is probably the best option.
Below is the advice from the Medicines & Healthcare products Regulatory Agency for using equipment 'off-label'.

Although rare, it is possible that there is no medical device available for a procedure. In this case you should decide whether to use an existing medical device for a different purpose, modify a medical device for a new purpose or use a product for a medical purpose that is not CE marked as a medical device.
You must balance the risks and benefits to the patient taking into account recommendations which include:
carrying out a risk assessment and documenting it

considering the ethical and legal implications
implementing suitable precautions to minimise the risk

reviewing the risk assessment at suitable periods

getting approval from MHRA for exceptional use of non-complying devices (if necessary)
You must inform the patient during the consent procedure and make a note on their records that you will be using a medical device off-label.
The intended use of medical suction pumps was never to remove ear blockages so we can assume that we are using it for a different purpose and by adding the narrow suction tubes we are probably modifying a device for a new purpose (highlighted in red). This can be debated, and often is, but the fact it can be argued we believe the best course of action would be to just follow the MHRA rules anyway and cover all bases. They are so easy to do anyway and when did a risk assessment to anybody any harm?
The points we need to pay particular attention to are highlighted in green. To address the last point about consent, we have created a freely accessible digital consent form. Please feel free to bookmark it and use it as often as you like.
We have also created a free risk assessment template that is semi-completed with the main probable risks for you to adjust and add new ones. A risk assessment should be individual so that you fully consider and assess the risks involved. However, there is no reason why you shouldn't work from a template with a few examples thrown in.

Download your Free Suction Unit Risk Assessment Template
Best viewed on desktop - a semi-completed risk assessment form for the use of medical suction equipment when performing aural microsuction.
Suction Unit Risk Assessment.docx
Microsoft Word Document
30.6 KB