Aural Micro Suction Equipment & the CE Mark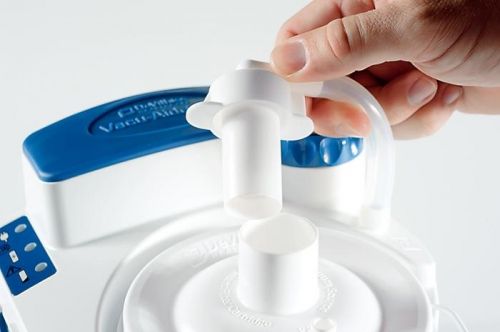 People considering adding micro suction to their practice should know the facts and should protect themselves as much as possible. This information will help anyone considering adding this to their practice or who is already offering this treatment.
A CE marking demonstrates that a medical device has met the legal requirements for safety, quality and performance when it is used as described by the manufacturer. The intended use statement varies slightly among manufacturers but we have yet to read one that directly mentions aural micro suction.
For many years in both NHS and private practice, medical suction units have had more uses than what their manufacturers state. One of these extracurricular uses includes aural micro suction. This isn't a problem as long as the Medicines and Healthcare Products Regulatory Agency (MHRA) guidance is followed. More on that later.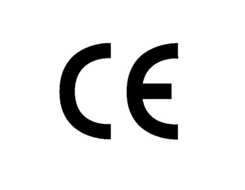 At The Hearing Lab Store, we've heard anecdotal stories over the years from other hearing care practitioners that there is a particular suction unit that exists and it is the only CE marked suction machine that is intended for aural micro suction. So far, we've yet to see any evidence of this.
A recent article from Geoffrey Cooling on Just Audiology Stuff has also alluded to this claim but he adds, "I need to completely verify that..." It has then been supported by other members of my profession believing that it is also true in comments on LinkedIn and Facebook. But, yet again, all without any supporting evidence from them or the manufacturer (at time of writing). So we decided to do a little research. A full understanding of CE Marking is tricky so I've done my best to simplify things down to the parts that matter.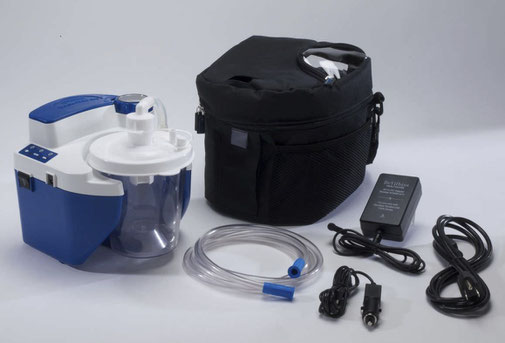 CE Marking - What is it?
The letters "CE" are the abbreviation of French phrase "Conformité Européene" which literally means "European Conformity". The term initially used was "EC Mark" and it was officially replaced by "CE Marking" in the Directive 93/68/EEC in 1993. "CE Marking" is now used in all EU official documents.
Many products require CE Marking before they can be sold in the European Economic Area. CE Marking proves that a product has been assessed and meets EU safety, health and environmental protection requirements. It is valid for products manufactured both inside and outside the EEA, that are then marketed inside the EEA. For example, Turkey is not in the EEA but trades with many EEA countries and therefore many manufacturers follow 'European Conformity' laws.
There is usually an 'NB' number after the CE Mark on medical devices which refers to the Notifying Body. The NB will usually be the first point of contact if there is a device failure and there needs to be an investigation.
Are Medical Suction Units CE Marked?
Most, if not all medical suction machines will have the CE Marking as they are likely to be marketed to EEA countries. We sell two manufacturers' suction units. CA-MI and DeVilbiss. They both state very clearly in their operating manuals what their intended uses are:
DeVilbiss: "The device is to be used to remove fluids from the airway or respiratory support system and infectious materials from wounds...The Vacu-Aide QSU should not be used for thoracic drainage or nasogastric suction." CE 0044
CA-MI: "...a portable unit, working with 230V ~ / 50 Hz network electricity, designed for the aspiration of bodily fluids in adult and children. It's particularly suitable for nasal, oral or tracheal aspiration of mucus, catarrh or blood after minor surgical procedures and can be used in postoperative therapy at home or conveniently transported from one hospital ward to another. Easily portable equipment designed for continuous use." CE 0123.
We couldn't find a statement of use from the manufacturer of the only claimed CE Marked suction machine that is intended for aural micro suction so we mystery shopped their UK distributor. We got this response, "We are just putting a little pack together that contains the CE certificate as well as the intended use statement from ********." Strange as they've been around for a number of years.
There is NO standard for aural microsuction
CE Marking on a product is a manufacturer's declaration that the product complies with the essential requirements of the relevant European health, safety and environmental protection legislation, in practice by many of the so-called, Product Directives.*
The next part is important...
*Product Directives contains the "essential requirements" and/or "performance levels" and "Harmonized Standards" to which the products must conform. Harmonized Standards are the technical specifications (European Standards or Harmonization Documents) which are established by several European standards agencies (European Committee for Standardization, CENELEC, European Committee for Electrotechnical Standardization.
A major manufacturer has reliably informed me that there isn't currently any standards for suction units for use in aural microsuction. To create one would be so expensive that it wouldn't be financially viable for the current market. The European standards agencies establish the standards but the manufacturer is charged with doing all the research. To conclude, unless a standard for aural micro suction exists which according to our suppliers and our own research, it doesn't, then no suction unit is CE marked with a specific intended use for aural microsuction. Nor is there likely to be anytime soon due to the costs involved.
Some of our fellow professionals may be using certain suction units on the understanding that the machines have a CE Marking specifically for the intended use of aural micro suction and therefore don't fall into the MHRA guidance for using an 'off label' device. This means that they may not have an up to date risk assessment and may not be informing the client at the point of consent that they are using adapted equipment. I am almost certain this would affect their insurance.
I hope this, in some way helps clear things up around the use of suction units and the CE Marking.
If you would like any advice on micro suction equipment