CA-MI, A Family Business Dedicated to Medical Suction
Parma is a small beautiful city in the Emilia-Romagna region of northern Italy particularly famous for its Parma ham, parmesan cheese and modern lambrusco wines which I'm told will be the next prosecco. It is situated in the centre of a huge flat mainly agricultural plain known as the food valley of Italy - poor us! Modena is just down the road too for all your balsamic needs.
We were immediately treated to a lunch in traditional Italian hospitality style. Nestled within all the food production is a growing number of medical equipment suppliers. CA-MI are very quick to emphasise that they are 100% focused on producing suction machines while other manufacturers are more diverse.
On arrival at the factory we were surprised at the scale of the operation. There were three lines of constant production and an enormous warehouse bursting at the seams with many different models of suction units. What's makes it surprising is that this is a family run business that only builds to order. We met the husband and wife owners CA (Camilla) and MI (beginning letters to a nickname for Mario) They appeared to be in their late 60s and she was working on the production line while he was handcrafting something with a grinder that I imagine will be the latest upgraded machine.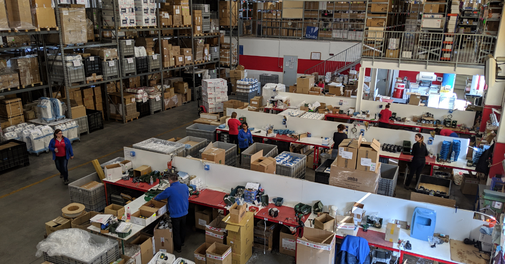 CA-MI appear to really care about quality (the owner working on the production line attests to this) with every unit being hand checked and 20% of all units being additionally computer tested. This is a company that has a lot of pride in its workmanship. They quoted a 1% in warranty (2 years) fail rate so these machines are built to last.
They also seem to be unique in saying that they are designed for continuous use, whereas other machines should be used for a period of 'time on' and then a period of 'time off' fashion. I was actually unaware of this but my colleague knew about this but added that for micro suction purposes the machines generally get regular breaks anyway.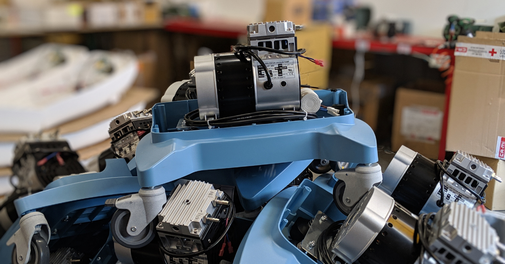 Because the CA-MI units have been designed for continuous use they should offer more reliability and it would appear the figures would back that up. That doesn't mean things can't go wrong. In our opinion, CA-MI doesn't have the global or even European infrastructure to maintain the warranties they provide. Posting things back to Italy with their relatively small value to weight ratio isn't a realistic option that we think our customers would appreciate - hence the real reason for our visit.
We came to become CA-MI certified repair engineers of which we're proud to say we passed. My colleague has also passed his DeVilbiss certified training and will be opening a certified UK repair centre for medical suction units. DeVilbiss warranty repairs will still be carried out by DeVilbiss as they have offices in the UK but out of warranty repairs will be completed by our affiliate. We haven't always been satisfied with the speed of repairs from DeVilbiss so this is an itch we've wanted to scratch for some time. We aim to turn repairs around in days rather than weeks. All CA-MI repairs will be carried out at the new certified centre to avoid sending repairs back to Italy. Anyway, back to our trip and the selection of 3 units we have chosen to stock at The Hearing Lab Store...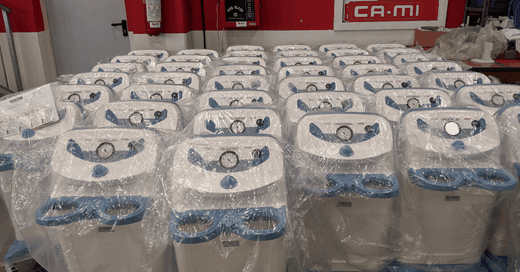 When it comes to portability and carrying the units around for domestic visits, the DeVilbiss units outshine CA-MI. However, for pure suction strength, CA-MI have the better pumps. For example, the airflow rate of the Otopront Vac 18 is 18l/min and the CA-MI Hospivac 400 is 90l/min! The basic CA-MI AS100 even has 40l/min compared to DeVilbiss's 26l/min.
Something else worth mentioning is that the Hospivac 400 runs at 10dBa less than the DeVilbiss Quiet Suction Unit, but it's purely designed with the busier clinic in mind and isn't portable , even if it is on wheels. I've also been reliably informed that the Hospivac 400 actually has a 114l/min airflow rate when the switch over buttons aren't specified as an upgrade.
There are three configurations of the Hospivac 400. The basic model with just the on/off button, the next one up has the foot pedal and the top of the range has the switch over buttons and a foot pedal. If you don't have the switch over buttons then you manually have to change over the tubes. No big deal really and you gain an extra 24l/min airflow. A nice additional feature is a second overflow valve which should make it impossible to accidentally suction any fluid into the pump. These won't be in stock for a few months as I mentioned earlier, they are made to order but please feel free to order in advance. The smaller CA-MI AS 100 and CA-MI AS 36Br units we already have in stock.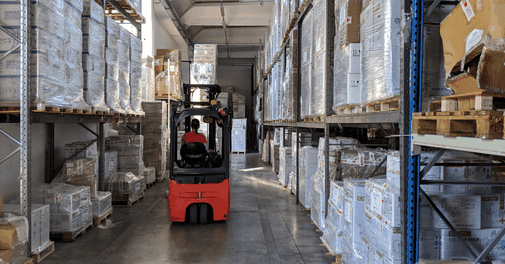 To conclude, you may not have heard of CA-MI before but they are an established large and growing company - they grew by 30% last year. They are still very much family run and The Hearing Lab Store will provide the infrastructure they need in the UK along with our new affiliate service centre. In our opinion, CA-MI's suction strength and value for money places it above its competitors but the DeVilbiss unit is still the best in small and compact portable units with reasonable suction. The clinic based Hospivac 400 has to be the unit of choice for the busier clinics especially when paired with the Flovac liner system. Read more here.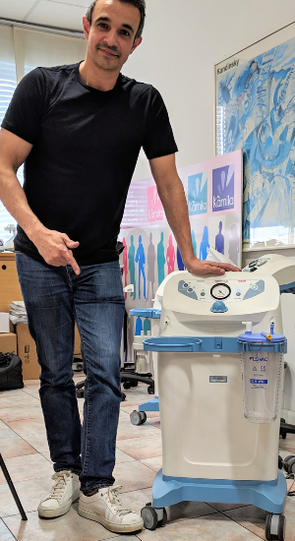 Microsuction Suction Unit Comparison Chart
*Prices correct at time of print
Fields of Application
CA-MI suction units find application in a variety of different fields such as ENT, Tracheostomy, Endoscopy, Gastroenterology, General Surgery, Obstetrics, Veterinary, Liposuction, Dental, Emergency, Crash Carts, Ambulance and many others.