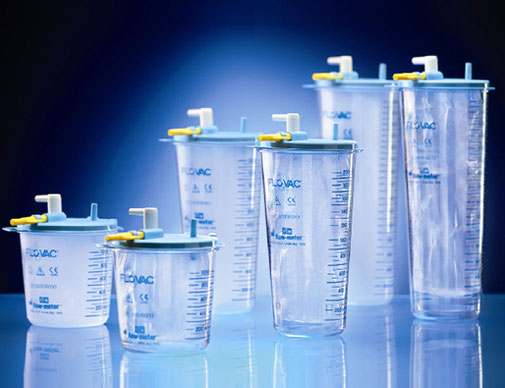 In our own Liverpool Hearing Centre we switched to Flovac Liners around 2 years ago and we wish we'd discovered them much sooner.  The time we could have saved! Like other hearing centres, micro suction has become a large part of our overall business with us sometimes completing up to 50 procedures in a single week and we know that we're not alone. 
Previously, we just used the canister that came from the manufacturer. This was really only ever designed for single-use but it was too costly to replace after every patient so we used to empty the contents after every single patient and sanitise everything at the end of the day. That time really adds up and we'd still have to replace the canister and tubing every week as a matter of good practice. I remember all the clothes I ruined with splashed sanitiser.
There had to be a better way...
DeVilbiss recommended that we tried the Flovac bag. I tried the non-gelling liners first and I'd throw them out at the end of every day. The bags were cheap enough and it meant I didn't need to empty them after ever single patient. I just lined the canister with some white paper towel so it looked aesthetically better. I still had to clean the tubing at the end of the day and replace it every week but that was all.
After a while of using the bags, I wondered if I could use less water and complete more procedures using the same bag. I learnt that I could get around 20-25 patients on average into one bag over a few days. However, I  started to notice that there was an odour coming from the machine, particularly on hot days. I recall speaking to the Flovac representative who recommended the gelling liners. Whatever goes into the bag is engulfed in a gel and it also puts a clinical perfume into the room at the same time. Now we change the bags once or twice a week so the cost in minuscule compared to the time and effort we save when we were emptying, cleaning and sanitising the canisters.
Naturally, there are significant hygiene advantages and if infection control is important to you, then CA-MI Flovac liners are the gold standard. The hermetically sealed lid makes the disposal procedure hygienic, simple and safe and replacement liners are quick and easy to fit. The Hospivac 400 suction machine, as well as having an airflow rate of 90l/min is also able to take 1, 2 and 3 litre liners - that's a lot of procedures if you're lucky enough to be that busy or if you just like using more water to flush!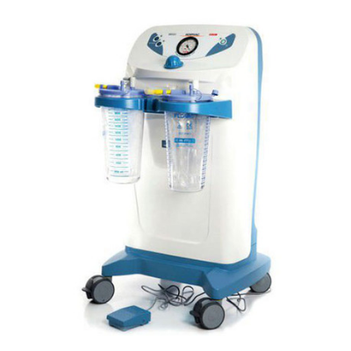 Our conclusion is this: If you want to have the highest standards of infection control and/or are seeing more that 10 patients a week then there is a hygiene and time-saving advantage to using Flovac liners. We personally prefer the gelling variety - especially now that the better weather is hopefully on its way. We wouldn't recommend anything we don't use ourselves. We have used all the suction units available in the store and we always use CA-MI Flovac liners on both DeVilbiss and CA-MI suction units. For detailed  information regarding CA-MI Flovac Liners, please visit flovac.co.uk.